Members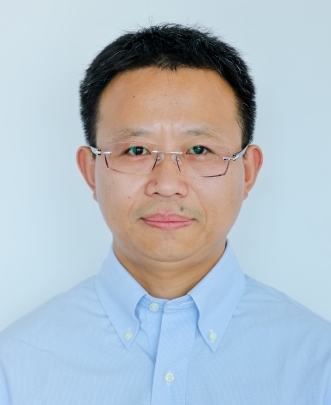 Zhumin Chen
PhD, Associate Professor, PhD Advisor
Information Retrieval Lab.
School of Computer Science and Technology, Shandong University

---
Zhumin Chen currently is an associate professor in School of Computer Science and Technology of Shandong University. He is a member of the Chinese Information Technology Committee, Biomedical and Health Information Processing Committee, Information Retrieval Committee, Social Media Processing Committee, China Computer Federation Technical Committee (CCF) and ACM. His research interests mainly include natural language processing, information retrieval, big data mining, as well as social media processing. His research is supported by Natural Science Fund of China, Natural Science Fund of Shandong Province, Excellent Middle-Aged and Youth Scientists of Shandong Province, Postdoctoral Fund of china, et al. He has published more than sixty papers on SIGIR, WWW, AAAI, CIKM, COLING, WSDM, TKDE, TOIS, JASIST, IRJ, JCST, Neurocomputing, Physica A, Computers & Mathematics with Applications, Soft Computing et al. He and his supervised students get the Best Full Paper Runner-up Award of CIKM2017. He has visited Purdue University, Microsoft Research Asia. He has designed and developed several information retrieval and data mining systems including "Web Information Retrieval and Public Opinion Analysis System", "Estate Information Retrieval and Management System" et al.
---
Big Data on Healthcare (Medical IR, Health Information Recommendation, Big Health Data Mining, Intelligent Decision)
Web Information Retrieval (Vertical Search, Information Extraction, Opinion Analysis)
Recommendation System (Product Recommendation, Social Recommendation, Video Recommendation, Dynamic Recommendation, Session Recommendation, Cross-domain Recommendation)
Data Mining and Processing (Text Classification and Clustering, Topic Detection & Tracking, Sentiment Analysis)
Social Computing (Social Network, Information Transmitting Dynamics, Microblog Summarization, Movement Trajectory Detection)
---
12/2014-12/2015: Visiting Scholar, Purdue University, USA
2/2012-8/2012: Visiting Scholar, Microsoft Research Asia
---
Natural Science Fund of China 2020-2023
Natural Science Fund of China 2017-2020
Intelligent Customer Service System for Air conditioner Repair 2019-2020
Natural Science Fund of Shandong Province 2017-2019
Big Data Analysis of Cross-platform Social Media 2017-2018
Excellent Middle-Aged and Youth Scientists of Shandong Province 2012-2015
Microsoft City Computing 2014-2015
Natural Science Fund of China 2012-2014
Postdoctoral Fund of China 2010-2012
Fundamental Research Funds of Shandong University 2009-2011
---
Reviewer of SIGIR, WWW, ACL, IJCAI, AAAI, EMNLP, CIKM, COLING, KDD, NLPCC, AIRS, CCL, ACM Transactions on Knowledge and Data Engineering, IEEE Transactions on Neural Networks and Learning Systems, Science China Information Sciences, Journal of the Association for Information Science and Technology, JCST, Frontiers of Computer Science, Neural Processing Letters, Neurocomputing, Physica A, Neural Computing and Applications, Information Technology and Management, International Journal of Machine Learning and Cybernetics, Future Generation Computer Systems, Transactions on Asian and Low-Resource Language Information Processing et al.
Outstanding reviewer of SIGIR'17.
---